5 Ways to Make an Irresistible Job Offer
January 23, 2018
Hiring great people in a talent scarce situation is a challenge. According to Up to Work, the conversion rate of offers accepted was 83.1% in 2016, down from 89% in 2015. Making a great job offer is an essential part of hiring top candidates. Here's how to make your top candidate a job offer that's hard to refuse:
Think Long-term
Be sure the candidate clearly understands the job objectives and company goals. The candidate wants to have a good idea of what they'll be doing at your company. In order to make a career change, people want to grow and stretch beyond their current state. When you can demonstrate how the work itself will lead to a long-term career move, the chance of hiring a top candidate increases without compensation being the primary criteria.
Call the Candidate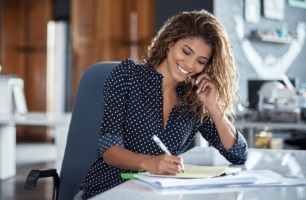 Once you have selected a candidate, call them and make the offer immediately. The call should take place within two to three business days of the final round of interviews. Reiterate why you want them to join your team. Share how their skills and talents will complement the team and that you will be sending the offer over in writing. Do not be offended if candidates counter. This is acceptable and can ultimately reinforce your mutual enthusiasm and understanding of their motivations.
Offer an Attractive Compensation Package
Market price the position to ensure you are competitive. Most candidates (active and passive) will not consider a lateral move as fulfilling or worthwhile. Understand the candidate's total compensation package (base, incentives potential and earned, employee benefits, long term incentive) as well as salary history over the last several years.
Make sure the candidate has a comprehensive understanding of the compensation, benefits, PTO, and outline allowances for things like a car or cell phone. Research current trends in compensation to make an attractive and competitive offer. For example, 3 weeks of paid vacation is quickly becoming part of a standard package.
Let the candidate know that you are willing be flexible as an employer. Don't underestimate the value candidates place on benefits. For example, remote working options, is attractive to many candidates. Employment agreements, or at least key provisions, must be presented when the offer is made.
Follow Up
After you make the call, email candidates a letter with the job offer in writing. Be sure to indicate that you are happy to answer any questions they may have.Setting a deadline is reasonable, but be mindful and realistic of the time it takes to make a decision.
Making a great job offer is all about being timely, personable, clear and responsive. Remember, this is your chance to close the deal. Be able to clearly share the employee value proposition (EVP) and highlight how you can help them achieve their goals and motivations.
Do these things well and candidates will be more likely to accept your offers. For help with the hiring process, offer strategy, or compensation consulting, contact The Overture Group.
---