5 Futuristic HR Jobs to Consider
October 27, 2015
The world of human resource management is evolving into a more complex and global development.
HR departments will not look the same 10 years from now and leaders in the field will need skills in marketing and brand management, information technology, finance, corporate relations and community activism.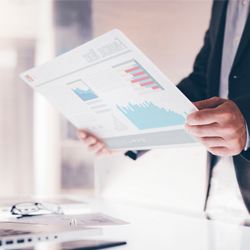 To get a better understanding on how the future of HR will look years from now, thought leaders created a project called CHREATE (The Global Consortium to Reimagine HR, Employment Alternatives, Talent, and the Enterprise), which lists out short job descriptions of 5 HR jobs of the future.
Supported by the Society for Human Resource Management, the National Academy of Human Resources, PricewaterhouseCoopers and HR People + Strategy, below are the HR Jobs of the Future:
1. Organizational Engineer
Expert in news of working
Facilitator of virtual team effectiveness
Developer of all types of leadership
Expert at talent transitions
Master of task optimization and organization principles such as agility, networks, power and trust
2. Virtual Culture Architect
Culture advocate
Brand builder
Connector of employees' purpose with the company's purpose
Communicator of values, norms and beliefs through virtual and personal means
3. Global Talent Scout, Convener & Coach
Culture advocate
Talent scout and talent matcher
Life coach
Talent developer
Expert in new work models (free agents, contractors, etc.)
Optimizer of relationships among workers, work and the organization
4. Data, Talent & Technology Integrator
Forecaster of skills, driven by technology
Adopter of productivity technology
Talent data and analytics modeler and decision-maker
Coder who can adjust algorithms
Connector who joins technology, automation and human contributions
5. Social Policy & Community Activist
Talent and community engager
Corporate social responsibility leader
Producer of synergy between social goals of the organization
Influencer beyond the organization who shapes policies, regulations and laws that support the new world
While it's uncertain when we will see a need for these HR positions, HR departments should still keep these descriptions in mind when hiring their next HR professional.
---