5 Benefits of Hiring a Professional Recruiting Firm
April 17, 2018
A company's biggest asset is its employees, so it is not surprising investing in effective recruitment strategies can directly impact your success. Put your best foot forward by hiring a professional recruitment firm to take your hiring process to the next level. Here are some of the top reasons companies let experts handle their search and recruitment: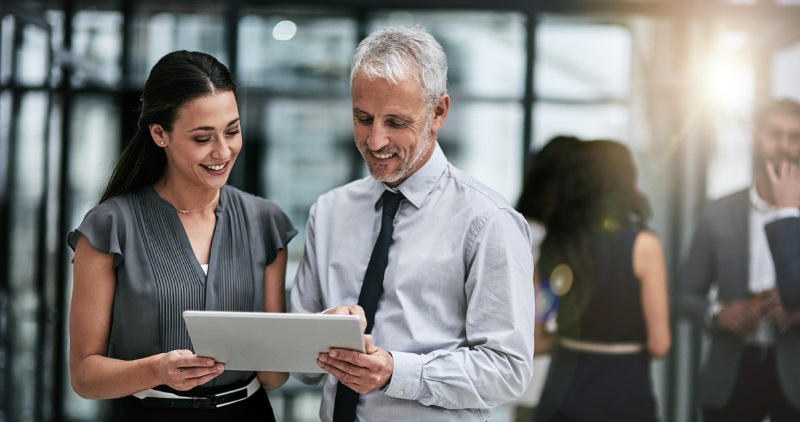 1. Industry and Market Knowledge
Search and recruitment professionals are not only experts in hiring, we also have access to a vast network of both clients and candidates to help us find the best candidates for every position.
Our knowledge of the job market and what is important to job seekers is unrivaled.
With this knowledge and experience, professional recruiting firms are able to offer a variety of valuable services.
We use our knowledge of the job market and what is important to job seekers to provide consultation, resources and current trends on salaries. We also have a deep understanding of candidate expectations, which allows us to offer tips for negotiating for both candidates and companies.
By taking the time to understand your goals for specific role and your company goals as a whole, professional recruiting firms are able to assist you in articulating the employee value proposition. For instance, we can offer insight on what would make your ideal candidate want the role you are looking to fill.
Search and recruitment firms can also help you with important tasks like honing job descriptions to attract better candidates and improve your employer branding.
2. Qualified Candidates
We match companies with only the best candidates for specific positions. To ensure we are providing quality candidates, we follow a thorough research and screening process. We complete a minimum of three professional reference checks and conduct background checks to save your HR department time.
When it comes time for interviews, you only have to take the time to interview top candidates. We can arrange scheduling and provide a confidential office location, as well.
3. Cost Efficiencies
When you hire a professional recruitment firm, the probability of successfully filling a position is higher and can often be a less costly process. Our goal is to find the right candidate the first time. If not, we offer a guarantee to re-open the search.
One of the most common reasons for choosing to hire a recruitment firm is to save time. Hiring is time consuming. Luckily, you can eliminate the time your staff would spend sifting through hundreds of resumes by letting the experts do it for you. Your staff can continue to focus on their day-to-day operations without sacrificing their productivity.
4. Short and Long-Term Solutions
Another advantage to our strategy of analyzing your goals and needs is our ability to work with your timeline. We will visit your organization on-site to understand your internal processes and provide employment solutions that benefit your company. From interim placements to permanent solutions, we aim to help you keep your organization running smoothly.
5. Wider Reach
Oftentimes, the right candidate is not actively searching and would likely not see your job advertisements. That's where professional recruiting firms come in. Our firm actively sources passive candidates that fit the profile of your ideal new hire. With our methodical process, you'll have access to more talent and a wide array of candidates.
There are many advantages to hiring a professional recruiting firm to assist you in finding the best candidate for your position, but the most important one is the desire to understand your organization. At The Overture Group, we take a holistic approach to support your business goals and help you attract and retain top talent.Contact us today to experience the benefits of expert search and recruitment strategies.
---