4 Tips for Negotiating Salary as a CFO
August 6, 2013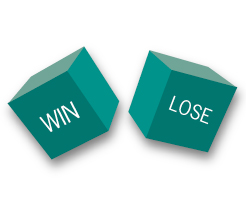 Financial executives are arguably the most integral part of a company's long-term success, especially when dealing with complex mergers and acquisitions. Why is it then, that these highly qualified professionals have trouble negotiating their own salary and compensation?
Achieving the compensation you deserve is hugely important in your own morale at work, so it's important to get it right the first time and not feel like you missed an opportunity for the remainder of your employment.
The following 4 tips should relieve some stress from the often awkward process that is, salary negotiation.
1. Be prepared
The first step to any major professional event is to be prepared. As a CFO or high-level executive, you know the power of information, especially in numbers. The following websites offer salary comparison tools to see how similar positions to yours are paying:
Salary.com – Great for all sorts of salary information. Although not the most user-friendly interface, their salary search is helpful in seeing the median annual salary for your position, including benefits and statistics.
PayScale.com – A much friendlier user-interface, PayScale allows you to enter in much more information about your current and past employment history.
With the help of these two tools, you'll be able to go into the negotiation table with ammunition, with a working knowledge of your market value and what you can benchmark against. But we're not finished quite yet.
2. Understand your own needs
What are your needs in terms of compensation? Before you go into the interview, you should have 3 salaries in your head; the minimum to accept, your goal, and an optimistic number.
However, don't just consider base salary, there are many other ways for companies to offer compensation, especially for high level executive and management positions!
The following list from Salary.com is a Partial List of Executive Perks to consider:
Base pay
Signing bonus
Annual incentive
Guaranteed minimum annual incentive
Stock options
Discounted stock options
Restricted stock
Loan to purchase restricted stock
Loan to pay taxes
Loan to purchase home
Forgiveness of loan(s)
Normal employee benefits *
Supplemental executive medical insurance
Supplemental executive life insurance
Supplemental executive retirement plan (SERP)
Nonqualified deferred compensation plan
Club memberships
First-class air travel
Financial/tax/estate planning services
Legal planning services
Use of company plane
Company car
College tuition for children
Tax gross-ups for taxable benefits
Golden parachute provisions
Termination provisions
Write down your 3 most valued perks and bring them with you when it's time to negotiate.
3. Tie your Salary in with the Company's Performance
If you are upward negotiating your salary, you must be confident in your abilities to change the direction of the company, right? Challenge yourself and show the employer you are serious about your role in the company. As John Martini of CFO.com writes, "Ask for more performance-based equity. This positive approach will focus the decision-maker on the money you can make for the company as you make additional requests."
4. Don't over-do it
You only get one chance to make a first impression. Negotiating your salary fairly and honestly is a great way to show your employer that you are calm under pressure and are willing to have difficult and uncomfortable conversations. By fairly negotiating, you've shown character, gained trust, and respect from your prospective employer. However, remember that if you push too hard during negotiations, it can setup a sour relationship and environment to start your new career off.
If you are prepared, understand what your compensation needs are, and can align your goals with that of the company's, you should be able to negotiate your salary, fairly. Remember that this uncomfortable conversation only lasts a few minutes, but your job will last years. Don't accept anything without thinking it over, and best of luck in your future negotiations!
---