Why Hire Candidates with Strong Professional Networks?
March 20, 2018
Companies consider factors like relevant job experience, education and skills when evaluating candidates in the hiring process. Should an executive's professional network be considered in addition to those factors? Recent research suggests the answer is yes.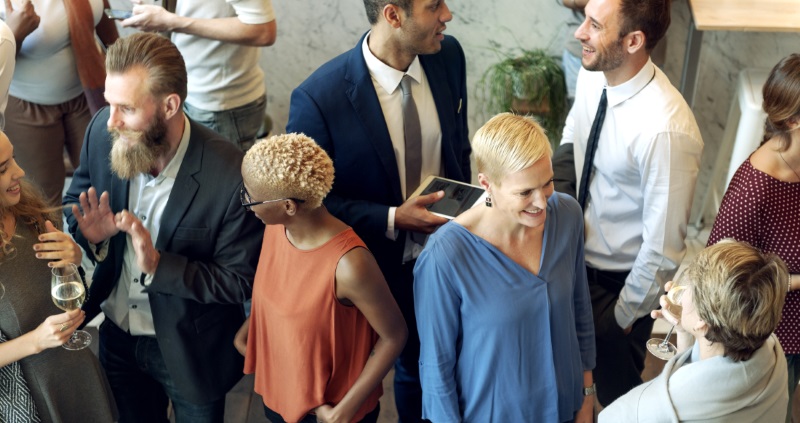 Why should employers consider professional networks?
1. They Often Perform Well
According to ERE Recruiting Intelligence, the strength of someone's professional network is one of the strongest predictors of individual performance. This is likely because large, well-connected networks are a good indicator of increased collaboration and motivation.
Candidates who are well connected professionally also typically have a high learning ability and are more likely to develop relationships with mentors and industry experts.
According to Career Addict, strong networks are even a predictor of promotions and salary increases. The ultimate goal in hiring a new executive is to choose a well-performing candidate who is the right fit for the position. Considering candidate professional networks may help employers make hiring decisions which lead to this result.
2. Networking Relationships Predict Client Relationships
Strong professional connections are often a good sign a candidate has the skills to interact well with others on the job. People who have built well-connected professional networks have typically also developed interpersonal skills which will likely transfer over into client and internal relationships. In fact, ERE Recruiting Intelligence says networks can sometimes be a better predictor than training or experience.
3. Networks Promote Innovation
Large networks allow executives to exchange fresh ideas with others in their industry and beyond. Most companies value sharing information and discussing industry trends in networks because it boosts innovation. Executives who stay updated on trends in their network are often up to date on best practices, as well. Forbes notes the more open an individual's network is, the more exposed to new ideas they are.
4. They Have Access to Resources
Support, feedback and other resources are important for professional growth. Professionals with strong networks are more likely to have mentors or like-minded colleagues to turn to for support. Connections like these can even lead to beneficial tips and new client referrals for your company.
There are many benefits to hiring candidates who are well connected professionally. Consider evaluating executive networks in the hiring process along with factors like prior job experience and relevant skills. For more expert advice on the search and recruitment process, contact The Overture Group today.
---