4 Essential Steps for Hiring Senior Executives
March 11, 2014
Although every hiring decision is important, the hiring of a senior executive is one of the most critical to successfully reaching your organization's goals. It will be these top-level executives that ultimately make the key decisions that drive company growth, including hiring and/or approving additional hires.
Whether you're seeking a CEO, CFO, or any other senior executive, you should tailor your recruiting process to reflect how much you have riding on their personal success within the organization.
Remember that the turnover cost of a key position is anywhere from 150% to 300% of a person's salary when you factor in recruiting costs, internal training and development costs, etc.
Avoid a Top-Level "Mis-Hire"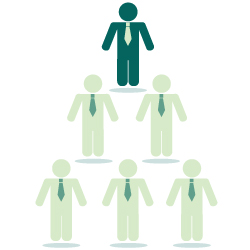 However, there is no need to fear your search for a senior executive! You can minimize the chance of 'mis-hire' at the top level with these four essential steps:
1. A process that allows the more promising candidates to get a better feel for the position, the company, the opportunity and the challenges. This can include, as appropriate, reviewing components of the company's business or strategic plan, reviewing key financial information and other information that may be relevant to the position or decision.
2. Ask candidates to bring past work products. Sometimes this is not necessary, though Executive Search Consultants can request and see this information. (Due to confidentiality reasons, candidates, rightfully so, have a difficult time showing this information to a potential employer.)
3. Ask candidates to develop their thoughts on how they would like to tackle the first three to six months in their role. This can only be done after candidates have been through two rounds of interviews; they need to learn about the organization before developing such a plan.
4. After the hire, provide one-on-one time with the CEO or other C-Level executives to discuss what the new team member has learned, questions he might have, as well as a walkthrough of his thoughts on the first three to six months. Develop a personal on-boarding and business plan.
Currently looking for a senior level executive for your organization? Contact The Overture Group, a premier Midwest executive and interim placement firm, to find out more about how we can help connect you with top-level executives. You can also download our free whitepaper Talent Acquisition: A Road Map for Success for more tips on attracting, recruiting, and retaining key talent.
---