3 Tips to Effectively Attract and Recruit Millennials
October 13, 2015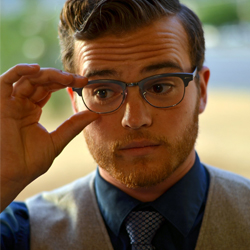 On-boarding Millennial talent has been on many companies' radars lately. Larger companies such as Deloitte, Toyota, and IBM are spending record-breaking amounts of money on recruiting Generation Y. Smaller companies are also in search for a young and professional workforce to carry out the future of the company's success.
So why is it important for companies to hire new and young talent?
According to the Office of Employment Projections, "the average large company in the U.S. will lose 30-40% of its workforce due to retirement over the next 5-10 years."
Losing 30-40% of long-term employees to retirement is daunting to many companies. This is even more reason to attract and recruit young talent. Here are 3 tips for effectively attracting and recruiting millennials.
Be Present in the Millennial Job Search
Many millennials are actively searching for a job before and during college graduation so companies that are present during this time will effectively be able to recruit. Consider having a company presence in the communities that millennials are a part of, including online and on social media. However, be mindful on how you are using social media because there is a dark side of social recruiting.
Give Millennials What They Are Looking For
Millennials are looking for a company that will allow them to have a work-life balance and the opportunity to grow within a company. They value time with family and friends more than the Boomers and Generation X employees ever asked for. The younger workforce is also expecting to have mentorship and guidance throughout their employment.
When a well-known company seen a high turnover of Millennials, they began to ask some of them why they left. Almost all the Millennials who left mentioned that the company didn't provide enough mentoring and training programs.
Promise Millennials They Will Have Face Time with Managers
A survey conducted by Robert Half International and Yahoo! Hot Jobs found that 60% of Millennials want to hear from their managers at least once a day. For the same reason Millennial professionals want to have mentorship and room to grow in a company, it's also important for this mentorship to come from managers.
The Overture Group knows how to combine all forms of recruiting to source the best of the best. Through our four-phase sourcing process, we learn what is right for your organization and can bring you the right candidate. Let us find your next senior executive. Contact us today.
---