3 Common Hiring Mistakes and How to Avoid Them
October 4, 2016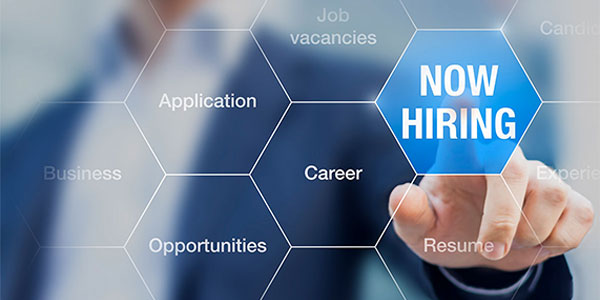 The recruitment process is never easy. Replacing a member of the team means having to quickly find another candidate that will be able to strongly fill the same roles. You want someone who is confident in having the same level of skills and who fits well with the rest of the team. Knowing what strategies to implement and what mistakes to avoid are crucial in your hiring search. Learning from these three common mistakes can provide you with a better hiring strategy to find the candidate best suited for your company's needs:
1. An Overlook on the Culture.
They might look like a star player on paper, but don't rush your decision based solely on education and experience. Oftentimes, employers may focus too much on the basics of how much a candidate acquires or lacks on their resume. It is important to remember how a person will fit in with the rest of your team members. Having a healthy work culture is ideal and just because a candidate looks perfect on paper doesn't necessarily mean they will be suitable in the office or with your clients. Interview them on a more social level and if the opportunity can be created, allow your team members to meet and greet before a big decision is made.
2. An Overemphasis on the Interview's Success.
Many employers make the mistake of hiring a candidate based on their highly successful interview performance. But that's exactly what it is, it's a performance. If their performance doesn't match their abilities, the regrets begin to form. To avoid slipups like these, allow for a phased or multiple visit process so that only the most promising candidates are brought back for a 2nd or 3rd round of interview questions, testing, etc. It could even be beneficial to create a written test so they can rank themselves with the skills they possess and how confident they are in each. Discuss the results and get a feel for what they are truly good at to have confidence that they are the most suitable candidate for your open position.
3. An Inadequate Sourcing Strategy.
Diversity is important within the workplace because different people bring in different ideas and perspectives. When starting your hiring process be sure to be open with regards to candidates who have different kinds of experiences, backgrounds, and cultures. This will help create a broader search for talent. Keep your mind open to candidates that typically don't apply to that type of position and you may find that they will become an unexpected asset to your company. Having a diverse work culture also benefits the persona of your company as a whole. Your company will maintain a good reputation for not only having but also implementing fair employment opportunities.
For entry-level employees, it costs between 30% and 50% of their annual salary to replace them. For mid-level employees, it costs upwards of 75-150% of their annual salary to replace them. Don't let these costs get out of hand.
Allow a search firm like ours to help you find the best candidate fast, contact us today!
---