2015 Illinois CPA Society Hosts Manufacturing Conference
August 11, 2015
To all managers, executives and professionals of all disciplines this is an opportunity to learn more about manufacturing trends, issues and challenges. This one of a kind event will include compelling keynotes speakers as well as breakout sessions for everyone.
The Overture Group is a proud sponsor of the 2015 Illinois CPA Society's Manufacturing Conference, a one-day event on Wednesday, September 30 at the Drury Lane Conference Center in Oakbrook Terrace, IL with registration at 7:30 am and the event starting at 8:15am – 4:30pm.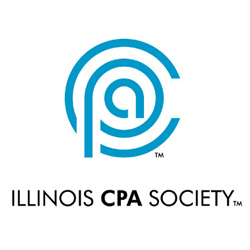 The early bird registration cost for members is $325 and $410 for non-members. Regular conference registration is $350 for members and $425 for non-members.
If you are not a member of the Illinois CPA Society, mention Bob Lindeman's name and you will get the member discount. This is discount is extended to The Overture Group's clients and friends since Bob is the Chairperson of this event.
This one of a kind event will provide compelling keynotes for CFOs on financial management and provide executives with an overview of key trends and insights in the world of manufacturing.
Pre-conference workshop:
For CFOs, Controllers, and finance and accounting professionals there will be a Pre-Conference half-day workshop the day before the conference. That will be focused on strategic thinking, financial analysis and how financial professionals can add more value in their role. The Pre-Conference workshop will be on September 29, 2015 at 1:00 pm – 4:30 pm, registration at 12:30pm in Drury Lane Theatre and Conference Center, Oakbrook Terrace.
The Pre-Conference registration cost for members is $175 and $225 for non-members. Mention Bob Lindeman's name for the member discount.
For more information and to register for this event, visit the Illinois CPA Society's website or call 800.993.0407 then dial 4.
We hope to see you there!
---