2013 Survey on Employers Top Priorities
July 16, 2013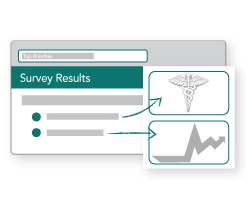 A national survey from San Francisco-based law firm, Littler Mendelson, has identified key issues facing employers in 2013. More than 400 respondents including in-house counsel, human resources professionals, and C-suite executives from a range of different organizations completed the annual survey.
The survey covered several different labor and employment issues but found the economy's recovery and the impact of Obama administration policies to be this year's top priorities.
Survey results summarized below. Read the complete Executive Employer Survey Report here.
Employers Remain Bullish on Hiring amid Lingering Challenges due to Current Economic Conditions
60 percent of respondents say they plan to hire more workers, either cautiously or aggressively, in the next 12 months
22 percent of companies not planning any change to their workforce (indicating employers are starting to fulfill hiring needs)
70 percent expect the Obama administration to continue to assign a high priority to job creation
This year saw many of barriers facing employees due to economic conditions in 2012 still remain. However, respondents reported a decline in the key areas they feel are impacting the workforce:
Underemployment- 44 percent (down from 67 percent in 2012)
Remaining in a job due to an inability to find employment elsewhere- 79 percent (down from 85 percent in 2012)
Demands for employees to do more with less- 85 percent (down from 91 percent in 2012)
Government Regulations Continue to Influence the Workplace
Following the myriad of legislative and regulatory issues that respondents identified as impacting the workplace in the 2012 survey as the presidential election was approaching, employers have continued to feel the influence of various government regulations during Obama's second term.
Healthcare Reform
Majority of respondents indicated healthcare reform is the regulatory issue, which will have the most impact on the workplace over the next 12 months
57 percent indicated it will have the largest impact
37 percent indicate a moderate impact
61 percent expect U.S. Department of Labor regulations under the Affordable Care Act (ACA) to be the most pressing priority of the current secretary of labor nominee, Thomas Perez
Only 6 percent of respondents plan to discontinue health benefits for employees, opting to pay the associated fines under the Affordable Care Act's "play or pay" mandate in 2015.
Further findings suggest employers are exploring various options to adjust to the new regulatory environment:
Implementing employee wellness programs (54 percent)
Offering employee healthcare benefits through private health insurance exchanges (31 percent)
Reducing hiring of new full-time employees (20 percent)
Immigration Reform
One of the survey's most significant increases came when respondents were asked about immigration reform as a top priority for the Obama administration highlighting the momentum this issue has gained over the past year.
82 percent of respondents cited immigration reform as a high priority of the Obama administration (up from 33 percent in 2012)
13 percent cited a lack of U.S. citizens graduating with applicable degree or highly specialized skills as a challenge in finding the right applicant for a position
Majority chose improving employment verification systems and increasing visas allotted to highly skilled foreign workers as having the most potential to positively impact their organizations.
Read the full report here.
---